Commercial Vehicles Specials in Naples and Fort Myers FL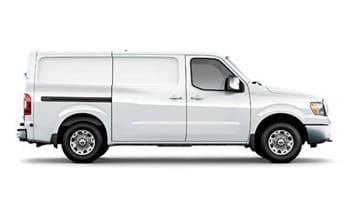 Low Top NV1500S



OWN FOR ONLY

$439/mo!

The All New Nissan NV Commercial Van is now available to you with



0.9% FINANCING

Plus you get a shelving package or exterior Graphics Package at

NO EXTRA CHARGE!
Call Hector Alicea at 239-895-4360

or Felix Martinez at 239-297-2485
Certified Commercial Vehicle Consultants


We ARE your Commercial Sales and Service Center

Naples Nissan Commercial Vehicle Center
Here you will find the latest pricing and option information for the all new Nissan Commercial Vehicle line-up. Naples Nissan has a full service commercial van department to help you find the right van and the right configuration to best fit your needs. Proudly serving Naples Nissan and Fort Myers Nissan customers.


Starting prices are as follows;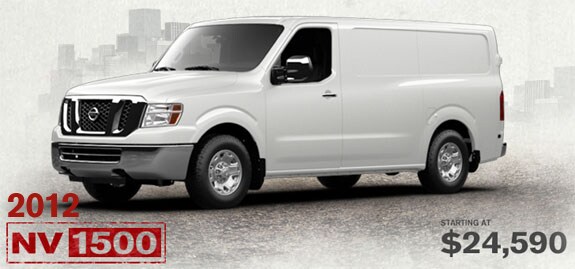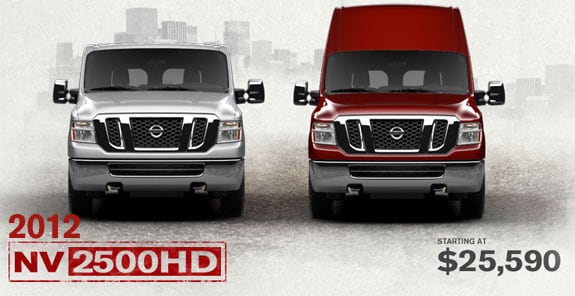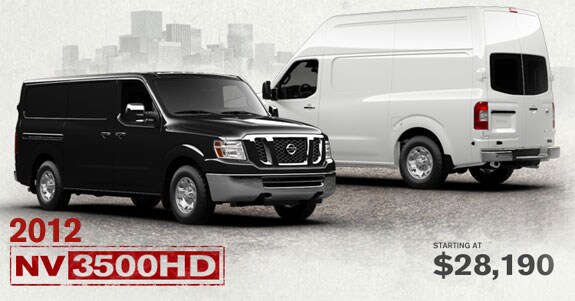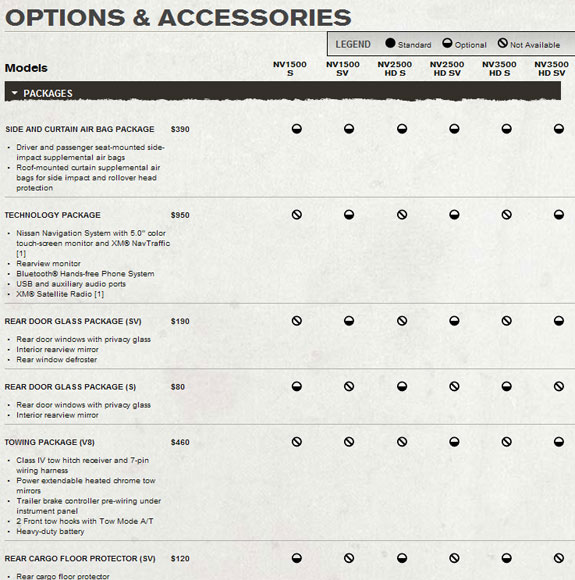 Naples Nissan welcomes the
NV2500 Concept as the future of commercial
vehicles in the U.S. The Naples, Florida dealer is eying the opportunity to fill a gap in the commercial vehicle market.
The NV2500 Concept is a peek at
where Nissan will be going with industrial vehicle and if it's any indication they'll be doing a lot of innovation in the segment. The NV2500 starts off as what is essentially a Nissan Titan with a full sized van body grafted on the
back, in plainer terms it's the return of the long-dead panel truck. The side door opens like a traditional forward opening door and combined with a swing
up
rear body panel makes the cabin open to the outside for easy collaboration with colleagues. The rear section of the vehicle is kept airy with a large skylight with integrated solar panels.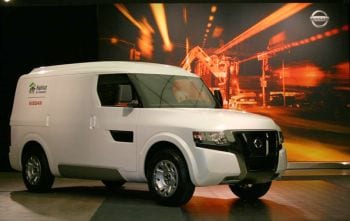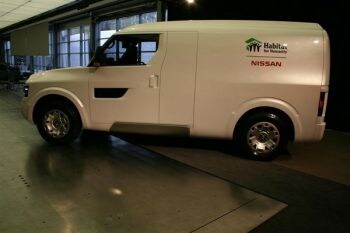 Inside the vehicle is divided up into three cabin segments, Driver and Passenger Zone, Work/Design Station Zone, and Conference Center/Cargo Bay Zone. Up front, the driver and passenger are greeted with a utilitarian setup, fabric seats, navigation system, cubbies, shelves, and lockable storage. The work area is focused on usage for a construction site, so this truck has a workstation with a snazzy looking but ergonomically awkward laser scanner keyboard. Turning around you're faced with the cargo/conference area. There are several neat-o feature here, prominently featured is the open side panel combined with a folding conference table, but perhaps more functional in this customized version are the power tool storage and charging racks in the doors, plentiful 12V outlets, and compressed air hookups for air tools.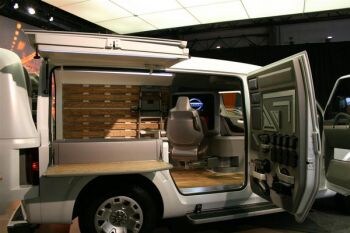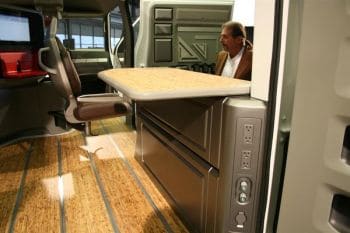 Yes, this is a concept, but it's a look at the direction Nissan is heading in when looking at the industrial market. Naples Nissan in Naples and Fort Myers Florida will be featuring a large inventory of the Nissan Commercial line-up. Considering that in the long term, they'll be bringing three commercial vehicles out to market beginning in 2010 you have to wonder what else they have up their sleeves. With the Titan heading to Mexican production by Chrysler, and the Canton, Mississippi plant is freed up for products like the NV2500, commercial suppliers all the way up to class three commercial status should be thinking long and hard about the products they'll have when Nissan hits the market.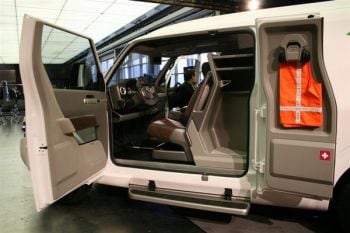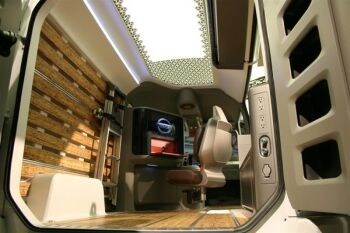 "The Nissan NV2500 is a rolling idea lab - bringing a new perspective to the commercial vehicle segment," said Bruce Campbell, vice president, Design for Nissan Design America, Inc., which developed the NV2500 Concept.  "We see the NV2500 Concept as an ongoing exploration of ways to make these vehicles more than just a box on four wheels.  Our goal is to enhance utility through creative design solutions, providing a platform for a wide variety of specific professional applications."

Dimensionally, the NV2500 Concept has a 147.6-inch (12.3-foot) wheelbase and measures a full 19.5 feet bumper-to-bumper.  It stands 8 feet tall and is 6.6 feet wide.  Inside, from the front of the passenger compartment to rear door, there is room to carry objects up to 10.5 feet long with the passenger seat moved out of the way.